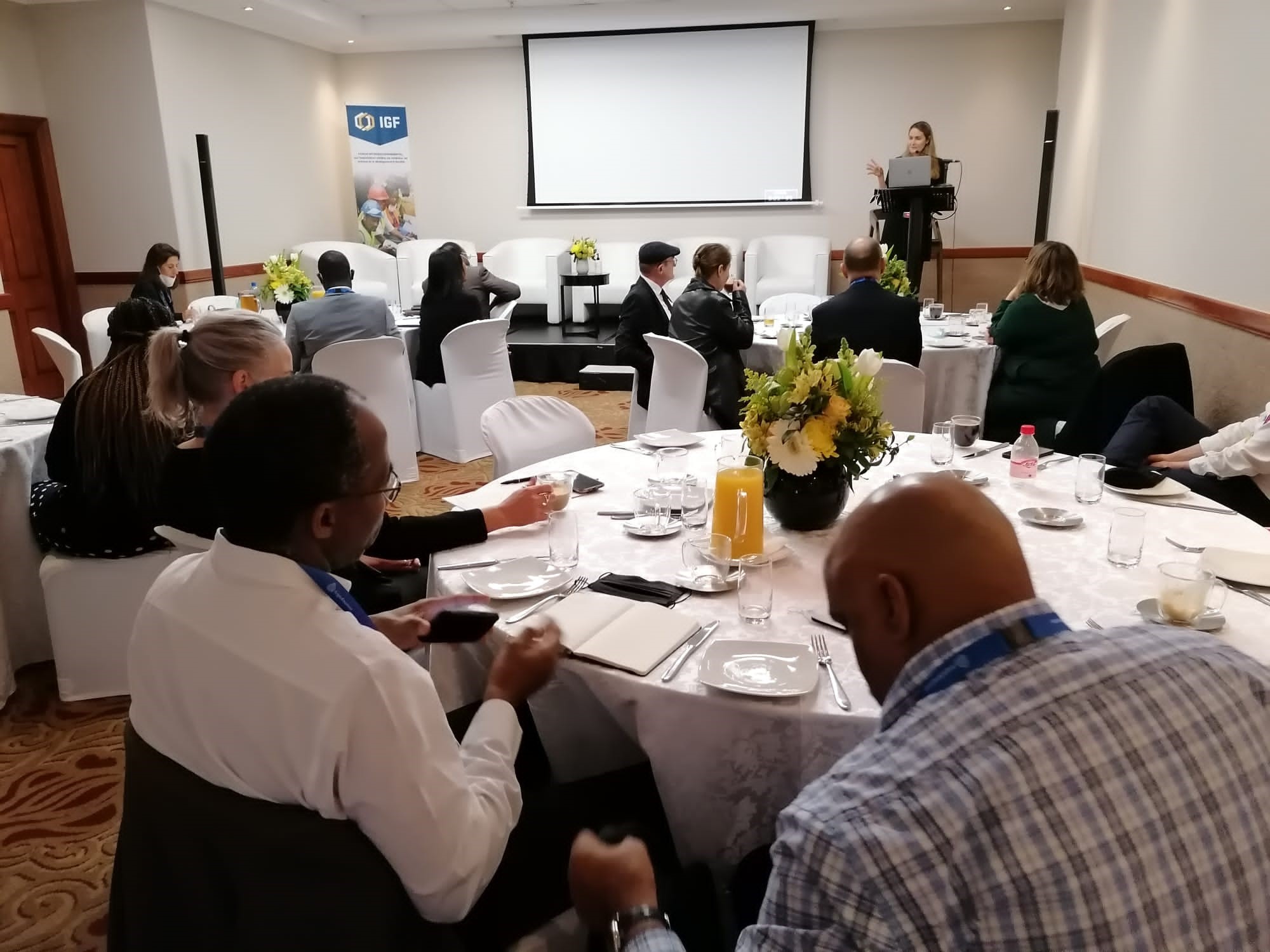 30.05.2022

Sustainability, Climate Action and Digitalization at Indaba 2022
"Evolution of African Mining: Investing in the Energy Transition, ESG, and the Economies" was the theme for the 27th "Investing in African Mining Indaba". The Mining Indaba has been one of the most important conventions in the African mining sector for over 20 years and targets investors, mining companies, governments, and all other stakeholders in the sector. This year's sessions predominately focused on ESG (Environmental, Social, Governance) dominated with a clear focus on climate and environment (E).
With a focus on sustainability, this year's Mining Indaba sent a clear message that climate action is central to companies' ability to remain competitive. However, ensuring a Just Transition to climate-smart mining in Africa is beyond the capacities and resources of individual companies – as stated by many participants. Attaining these goals requires a joint effort by the private sector, civil society and governments. Mining companies need to work with local communities as well as with their suppliers in a participatory and inclusive manner to better understand their needs and constructively support decision-making. Mining companies should not only be concerned with minimising ESG risks in their own operations. Rather, the accelerated decarbonisation of mining operations should also consider other stakeholders, such as local communities that could benefit from the development of and access to local renewable energy grids.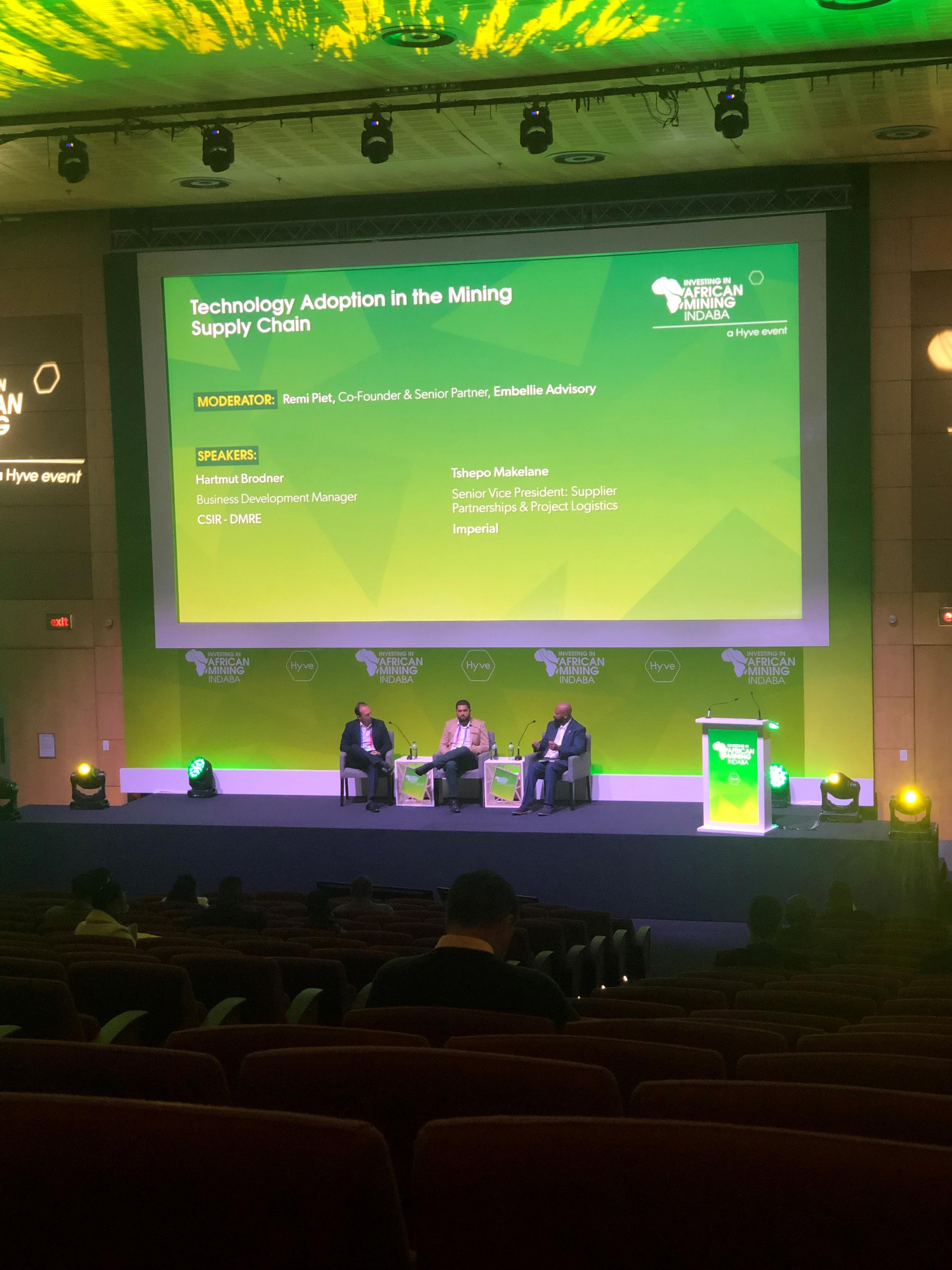 Another topic was digital solutions in the mining sector. On a separate stage entitled "Mining 2050", presentations revolved around sustainable technologies, the use of Artificial Intelligence, and Internet of Things (IoT) in mines to new forms of work (Future of Work). The GIZ sector programme "Extractives and Development" organized a side event together with the Intergovernmental Forum on Mining, Minerals & Metals and Sustainable Development (IGF) entitled "New Mining Technologies & the Future of Work".
Side Event "New Mining Technologies & the Future of Work"
The aim of the event was to discuss the challenges and opportunities that different types of new technologies bring to the mining sector and its labour market. In addition, participants discussed the extent to which mining technologies, such as digitalization and the availability of real-time data, could provide alternative livelihoods and therefore alternative jobs for local communities.
After a welcoming address by GIZ, the event started with a keynote speech by Prof. Fred Cawood, Director of the Mining Institute at Wits University in Johannesburg. Prof. Cawood presented the "Digi Mine Lab" project. The digital mine lab is a project in which a digital mine has been recreated on the university campus. The digital mine is equipped with all digital systems. Currently, it is the only digital research mine with an extensive research programme to transfer digital technologies from the surface to the subsurface environment. The goal is to work with students to develop and test digital technologies in the mining sector.
The subsequent panel, moderated by Perrine Toledano, Head of Mining at the Columbia Center on Sustainable Investment, focused on how new technologies could change the way of work in mines. Panelists were Pierre Joubert, executive vice president of Ivanhoe Mines, and Dr. Moise Ouedraogo, secretary general, Ministry of Mines and Quarries, Burkina Faso. Dr. Ouedraogo told the audience that while productivity has increased in Burkina Faso due to the use of new technologies, there has also been a 30% job loss, particularly affecting women. Pierre Joubert spoke of a recruitment problem in the mining sector. Technology, however, could be a way to make mining more attractive again.
The second panel discussed the opportunities and challenges of shared digital infrastructure and addressed the question whether and how technology as CSR measures can support local communities and local employment. Moderator Tracey Cooper of Mining Dialogues 360 spoke to Lisl Pullinger, Founder and Director of Vivid Advisory and Danielle Martin, Director for Sustainability at ICMM. Studies showed that shared internet access, i.e. internet that mining companies make available to local communities, is mainly used to search for (further) education and job opportunities. Danielle Martin underlined that it is not enough to just provide access to the internet. (Digital) capacity development is crucial. Digital literacy is not as commonplace as one might think, as 37% of the world's population has never used the Internet1 (External link).
In addition to the GIZ sector programme "Extractives and Development", the German Mineral Resources Agency (DERA) was also represented at this year's Mining Indaba. Together with the Competence Center Mining and Raw Materials at the Southern African-German Chamber of Commerce and Industry, it has been organising the so-called "German Day" every year since 2018. In addition, the German Federal Ministry for Economic Affairs and Climate Action organized a German Pavilion (External link) at the fair, where 14 German exhibitors were represented.
If you have any questions, please contact Rosalie Seppelt (External link).