Copyright

© GIZ/Guillem Trius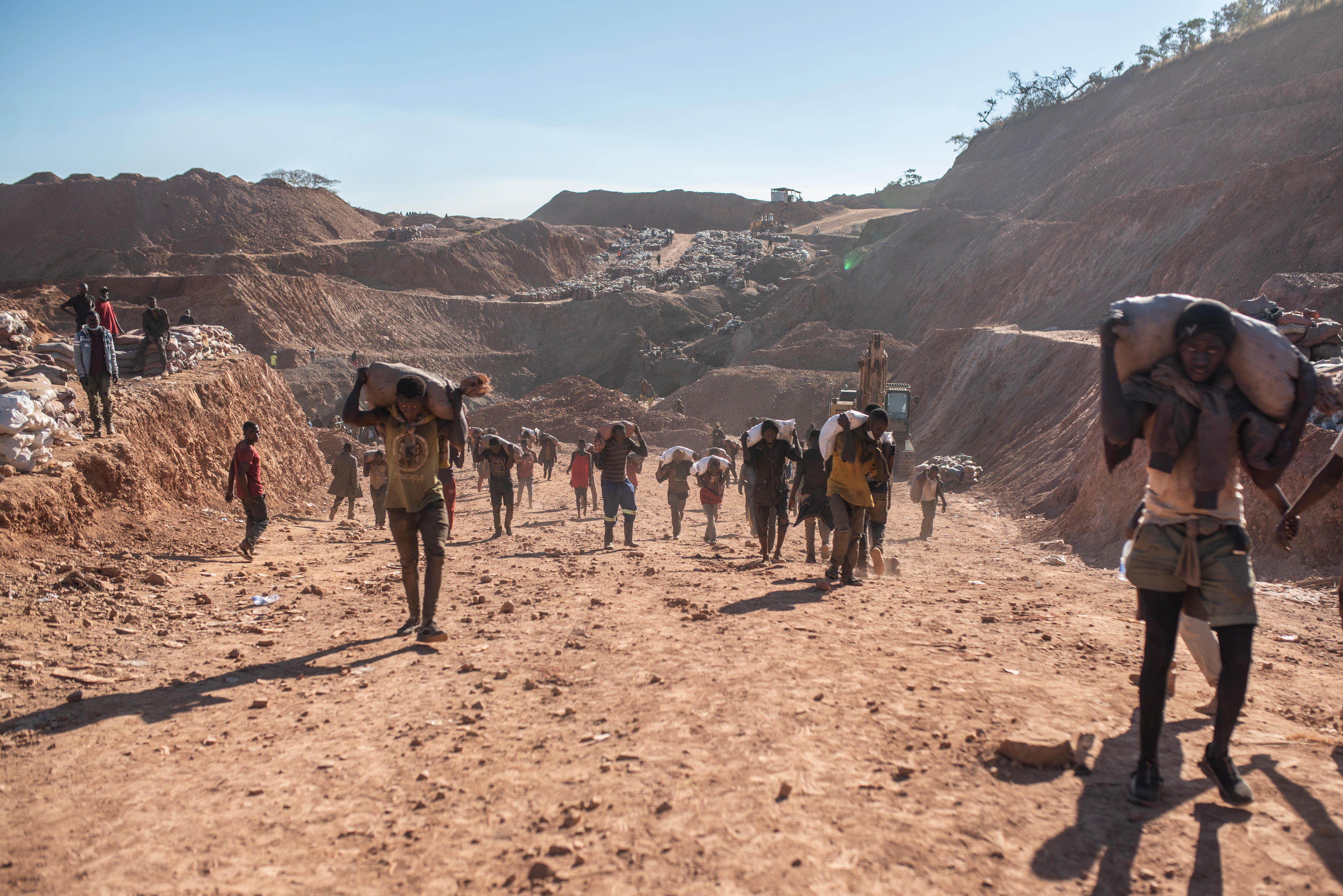 14.06.2022

Child labour in the extractive sector
According to estimates by the International Labor Organization (ILO) and the United Nations Children's Fund (UNICEF) in 2020, around 160 million children between the ages of five and 17 were forced to perform work that is harmful and therefore prohibited under international law. That is about 10% of all children worldwide. The total number of boys working in this context is 97 million (60.7%), whereas girls make up a smaller proportion of 62.9 million (39.3%). Almost half of these children, 79 million, are engaged in "hazardous work" as defined in Article 3 (d) of ILO Convention No. 182. Along with slavery, prostitution or employment in the drug trade, it is one of the worst forms of child labour, Art. 3 of ILO Convention No. 182. In addition to the negative effects on their health and safety, child labour usually also has an impact on other children's rights: for example, it often prevents children from being able to attend school.
During the COVID-19 pandemic, the situation of children has worsened globally. School closures and loss of income have increased the number of families suffering from poverty. As a result, UNICEF estimates that the number of children affected by child labour is expected to increase by an additional 8.9 million in 2022.
Child labour in the extractive sector
According to ILO estimates, around 1 million children are affected by child labour in the mining sector, predominantly in artisanal and small-scale mining (ASM). Most of the work performed by children in the mining sector is considered hazardous and categorized as the worst forms of child labour. In ASM, children perform the same work as adults, which involves climbing into (usually self-made) shafts, hammering minerals from rock, or using hazardous chemical substances to separate the minerals from the ore. Working in and around a mine poses a variety of risks for children, e.g. unstable tunnels collapsing or exposure to toxic gases. There are also psychological risks and, especially for girls, the danger of sexual and other physical assaults.
Child labour in cobalt mining in the Democratic Republic of the Congo (DRC) has come under public scrutiny in recent years as a result of reports by non-governmental organisations1 (External link) and increased media coverage. As an important mineral for the energy transition, cobalt is essential for lithium-ion batteries, which are utilized as energy storage devices in electric cars as well as in wind and solar power plants. According to recent estimations by the World Economic Forum the demand for cobalt will grow fourfold by 20302 (External link). Currently between 15% and 30% of cobalt in the DRC is extracted in the ASM sector3 (External link). Growing demand for cobalt also increases the risk of child labour in mining areas. 
Commitment of the German government
In the fight against child labour in global supply chains, Germany supports various efforts to regulate corporate due diligence obligations in a binding manner. At the national level, the German government enacted the Act on Corporate Due Diligence in Supply Chains in July 2021, which will come into force in January 2023 and includes due diligence requirements on child labour. At the EU level, the EU Conflict Minerals Regulation introduced binding due diligence requirements also on child labour along certain raw material supply chains. Other regulations, such as the draft EU Battery Regulation and EU Supply Chain Directive, also refer to ILO Convention No. 182 to advance the elimination of the worst forms of child labour in global supply chains.
German development cooperation supports projects in Central Africa, particularly in the DRC, that aim at raising awareness on children's rights and promoting cooperation between companies, civil society associations and state actors.
For example, in a project in the countries of the International Conference on the Great Lakes Region (ICGLR), the regional certification mechanism for the minerals tin, coltan, tungsten and gold is being implemented. In the process, mines are also inspected with regard to child labour.
In addition, German development cooperation supports the government in the DRC in developing a strategy against child labor and raises awareness of the issue among the population around the provinces of Haut-Katanga and Lualaba. Representatives of the supervisory authority for ASM are also being trained to observe children's rights. In another project, data on child labor was collected and a toolkit was developed to eliminate child labor in the private sector.